The hillwalking locations in Ireland offers something special, something that other destinations cannot match. Sure, Switzerland offers higher peaks and jodeling maidens. Italy offers great coffee before you start your walk and possibly the best pasta in the evening to revitalise yourself after a hard day on the trails.
But Ireland, well Ireland is just special. Not only does it offer wild and varied landscapes, from rugged coastlines, meandering green valleys with deep blue lakes that reflect the wild skies and purple heathers. Once you leave the trail behind, you are welcomed in the welcoming family-run B&Bs where they tell you about local legends and folklore. Pubs that offer a decent meal and the best pint of Guinness or local whiskey that you could wish for.
On top of all that hillwalking in Ireland is a deep and spiritual experience that cannot be matched and has to be experienced at least once in a lifetime. Having said that I am willing to bet that one walking holiday just won't be enough and you will be back for more!
There are many ways you can experience hillwalking in Ireland. By yourself, with family and friends, on a walking holiday or with a walking club. So there is no reason not to explore Ireland's tracks and trails and enjoy all that is on offer!
Below we have selected some of our favourite hillwalking locations in Ireland. What is your favourite and which ones have you done or would you like to do?
Hillwalking The Dingle Way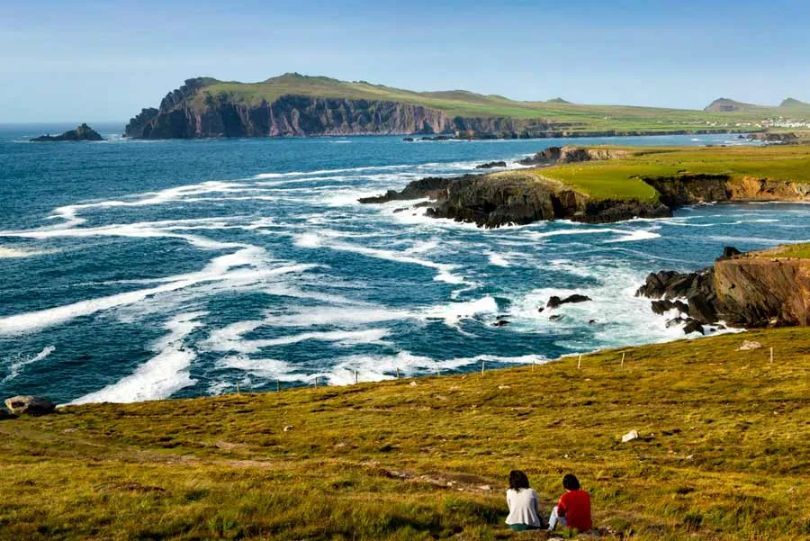 Situated in the southwest of Ireland, the tour starts in the capital of Kerry which is Tralee town. It is one of the 30 long-distance walking trails and one of the best hill walk tours in Ireland. It would take an adult on average to walk the trail 8-9 days as the trail is 179km. The dingle way is popular as it has so many different landscapes. It doesn't take long before you see a massive change in scenery. The walking tour follows mountain trails and green roads, old tracks, and often foothills of the mountains. The Dingle Way is the gateway to the Dingle Peninsula.
Walking the Kerry Way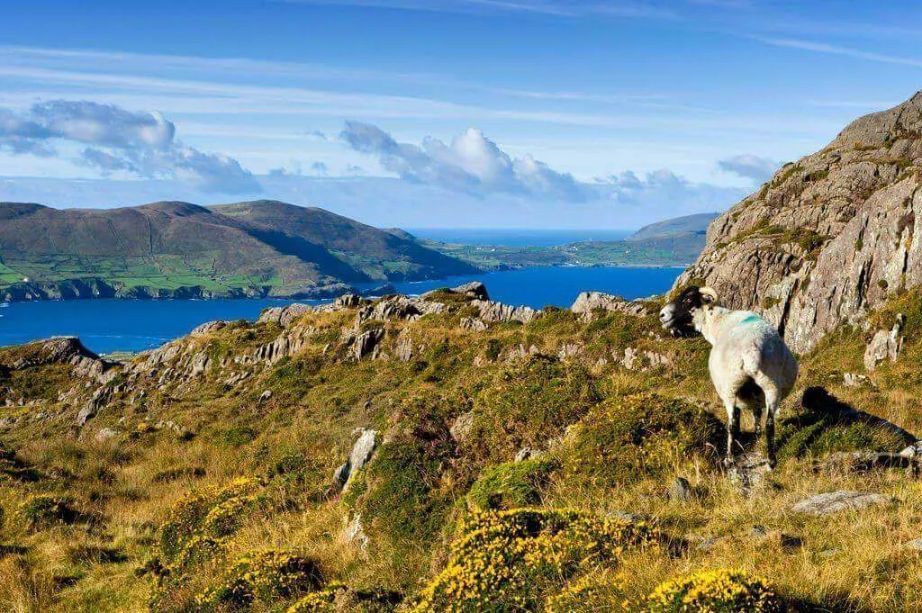 The Kerry way is an amazing scenic long-distance walking trail in county Kerry. The walk is approx 215km long and takes on average between 6 to 12 days to complete in full. The walk starts in Killarney with views of stunning lakes, hidden valleys, panoramic ocean views, mountain backdrops, and so much more. There are many towns passing through on the Kerry way route, some include Kenmare, Glenbeigh, Waterville, and so many more. This is an excellent walking tour as it caters for all interests.
Hiking the Wicklow Way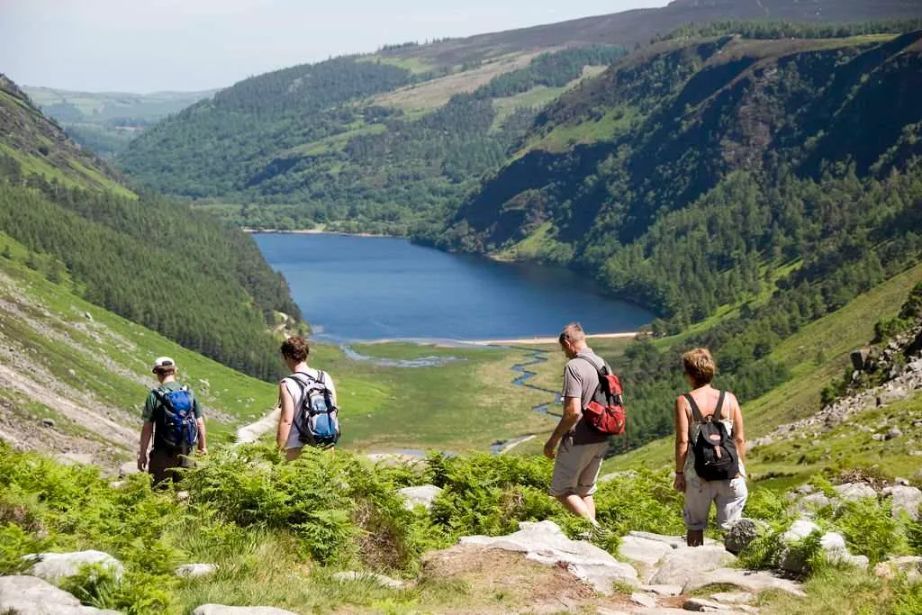 Wicklow lies off the south of Dublin, it is often nicknamed the garden of Ireland. The Wicklow Way is one of the oldest way-marked long-distance hill walk tours in Ireland. At a distance of 127km and ascends some 3,200 meters along its entire journey. It can take a few days or a week to walk the entire Wicklow Way. It features wonderful scenery and some truly remote upland areas. These include fast-flowing mountain streams, farmland, forests, mountains, and steep-sided glacial valleys. There are many different animals that call Wicklow home including the fox, rabbit, deer, goat, hare, badger, and red squirrel. Throughout the uplands, many different tree types can be seen such as chestnut, beech, oak, larch, and many more.
Hiking the Glens of Antrim and Causeway Coast
Discover this beautiful part of Northern Ireland which is home to the famous Giant's causeway. It is a place full of friendly people, stunning landscapes, and inspirational locations. There are 3 areas of designation that have amazing natural beauty, 9 glens which include Glengariff the queen of the glens, coastal tracks that are secluded, wonderful forest parks, and quaint fishing villages. Along with the world-renowned giant's causeway, there are other amazing spots to see including Dunluce castle and Dunseverick castle.
Follow the Beara Way hiking trail
The Beara way begins and ends in Glengariff in Cork, it is a long circular route with a distance of 152km around the Beara peninsula. The route passes through seacoast scenery and magnificent rugged mountains in Cork and Kerry. Beara is a world apart and offers peacefulness and tranquillity that has long since vanished in other parts. The Beara way follows the country roads, old green roads, and boggy mountain trails. It is well sign-posted and marked and is one of Ireland's best-kept secrets.
Below are some of the most popular hillwalking locations in Ireland that we offer