Hillwalking is a great way to explore the great outdoors, breathe in the fresh air, and become part of the natural world while exploring a new place. Ireland is a small country full of beautiful landscapes and also has some of the best hill walk tours. Between history, ancient paths, scenery, and mythology, Ireland have some of the most amazing walking tours in the world. Ireland is known for its outgoing and friendly hospitality but also for its walking tours. There are so many different walks to suit every kind of level. There are many historical sights and famous landmarks for you to discover Ireland's famous hidden treasures along the way.  
The Dingle Way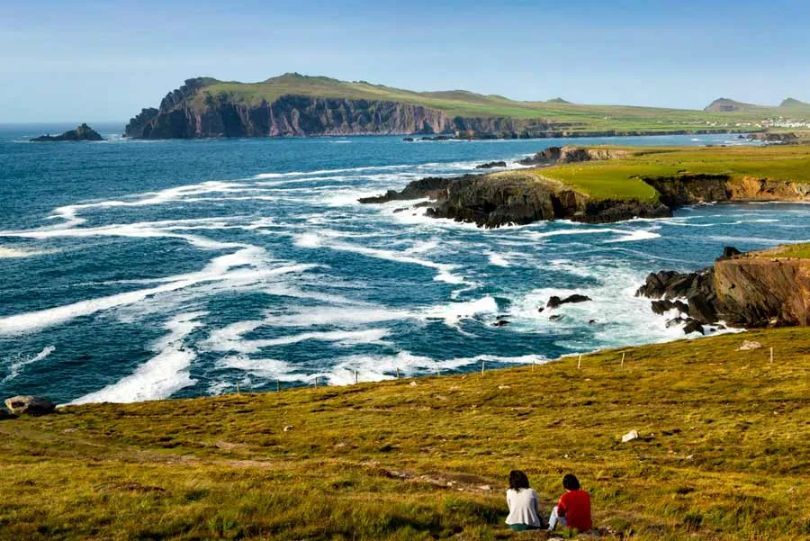 Situated in the southwest of Ireland, the tour starts in the capital of Kerry which is Tralee town. It is one of the 30 long-distance walking trails and one of the best hill walk tours in Ireland. It would take an adult on average to walk the trail 8-9 days as the trail is 179km. The dingle way is popular as it has so many different landscapes. It doesn't take long before you see a massive change in scenery. The walking tour follows mountain trails and green roads, old tracks, and often foothills of the mountains. The Dingle Way is the gateway to the Dingle Peninsula.  
Kerry Way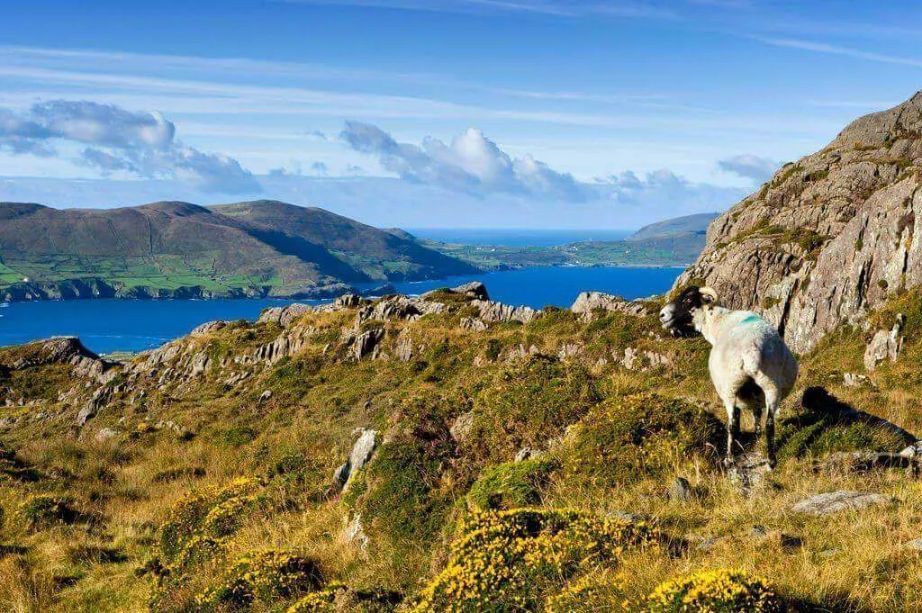 The Kerry way is an amazing scenic long-distance walking trail in county Kerry. The walk is approx 215km long and takes on average between 6 to 12 days to complete in full. The walk starts in Killarney with views of stunning lakes, hidden valleys, panoramic ocean views, mountain backdrops, and so much more. There are many towns passing through on the Kerry way route, some include Kenmare, Glenbeigh, Waterville, and so many more. This is an excellent walking tour as it caters for all interests.  
Wicklow Way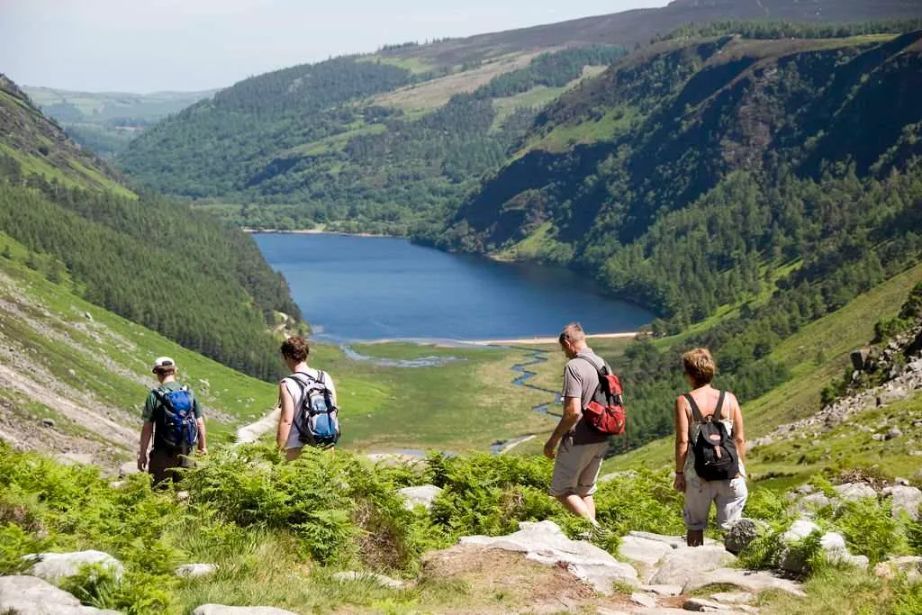 Wicklow lies off the south of Dublin, it is often nicknamed the garden of Ireland. The Wicklow Way is one of the oldest way-marked long-distance trail tours in Ireland, a distance of 127km and ascends some 3,200 meters along its entire journey. It can take a few days or a week to walk the entire Wicklow Way. It features wonderful scenery and some truly remote upland areas. These include fast-flowing mountain streams, farmland, forests, mountains, and steep-sided glacial valleys. There are many different animals that call Wicklow home including the fox, rabbit, deer, goat, hare, badger, and red squirrel. Throughout the uplands, many different tree types can be seen such as chestnut, beech, oak, larch, and many more.  
Glens of Antrim and Causeway Coast  
Discover this beautiful part of Northern Ireland which is home to the famous Giant's causeway. It is a place full of friendly people, stunning landscapes, and inspirational locations. There are 3 areas of designation that have amazing natural beauty, 9 glens which include Glengariff the queen of the glens, coastal tracks that are secluded, wonderful forest parks, and quaint fishing villages. Along with the world-renowned giant's causeway, there are other amazing spots to see including Dunluce castle and Dunseverick castle.  
Beara Way  
The Beara way begins and ends in Glengariff in Cork, it is a long circular route with a distance of 152km around the Beara peninsula. The route passes through seacoast scenery and magnificent rugged mountains in Cork and Kerry. Beara is a world apart and offers peacefulness and tranquillity that has long since vanished in other parts. The Beara way follows the country roads, old green roads, and boggy mountain trails. It is well sign-posted and marked and is one of Ireland's best-kept secrets.